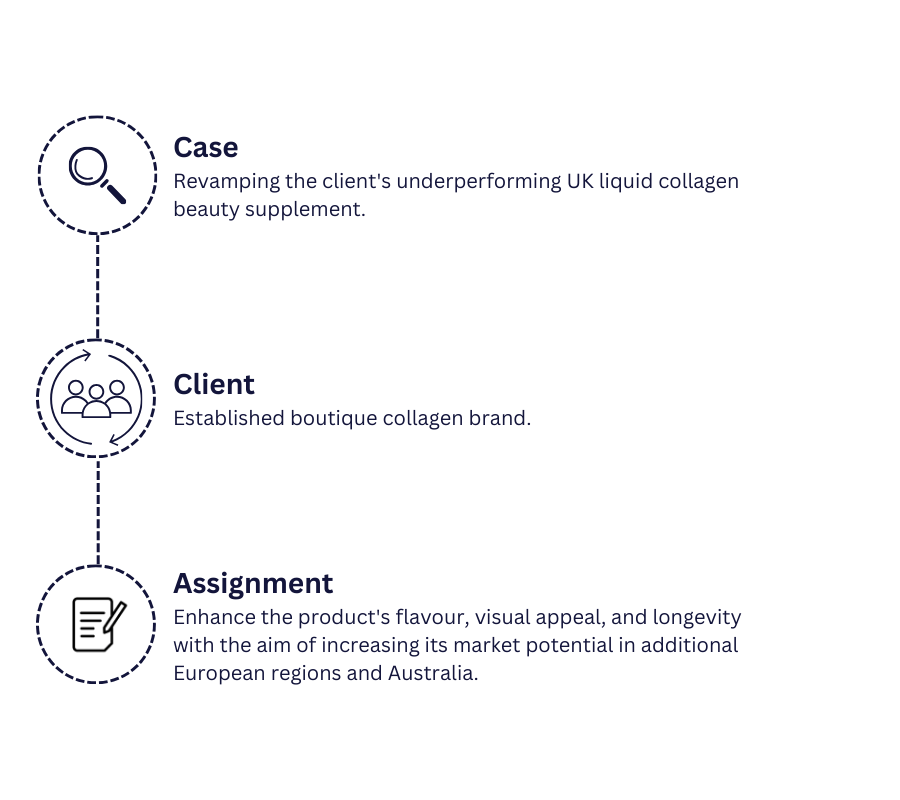 During the pandemic, the owners made the decision to re-launch a liquid beauty collagen supplement with an improved formulation. The company was founded based on the personal need of the founder, who had a strong sense of empathy and a desire to help others.
Our objective was to create a liquid collagen supplement that was not only delicious but also packed with nourishing ingredients, while also being convenient to consume. Due to the high demand for rejuvenate products, the client sold out multiple times, even surpassing TOSLA's initial expectations.
As TOSLA's production was rushing through extra production to keep up with insane demand levels, new management insisted on a two-figure price discount based on a competitive offer from a British 3rd party manufacturer. This brilliant collagen drink has just launched and was taking UK by storm when a leadership decision halted fast growth.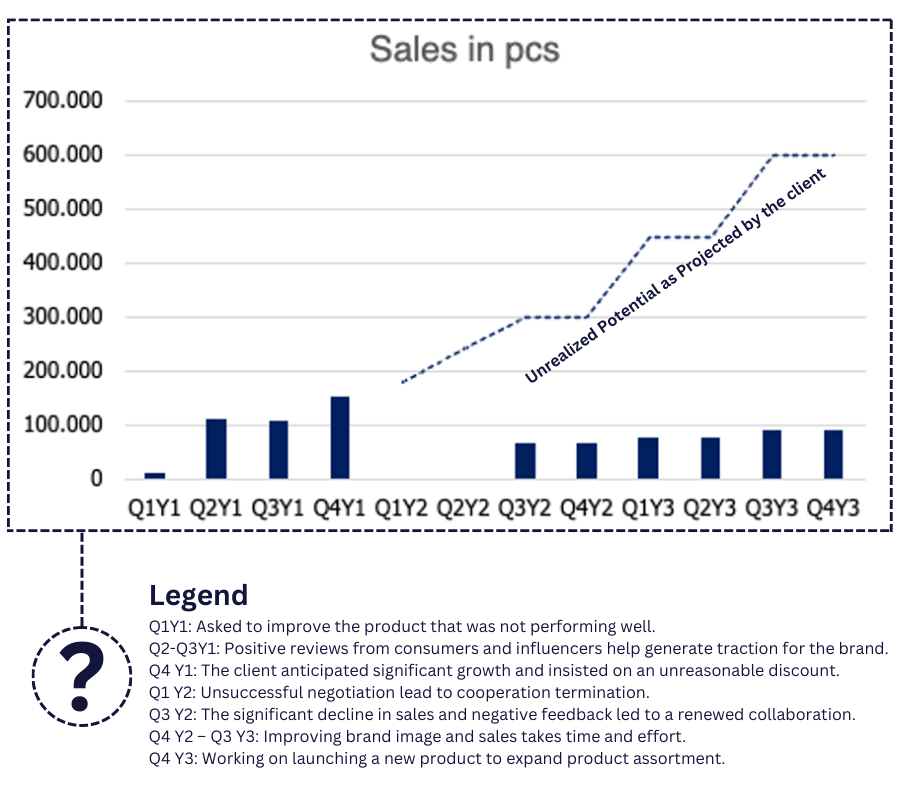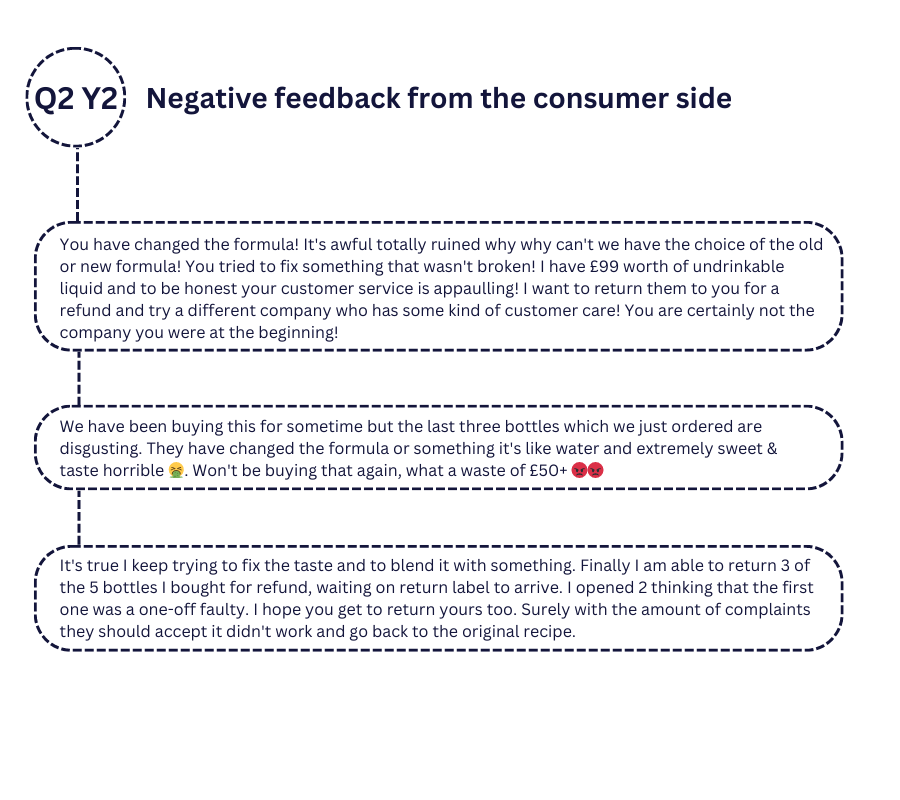 Adapting and Overcoming: Navigating Challenges in Taste Enhancement, Sales Growth, and Brand Revival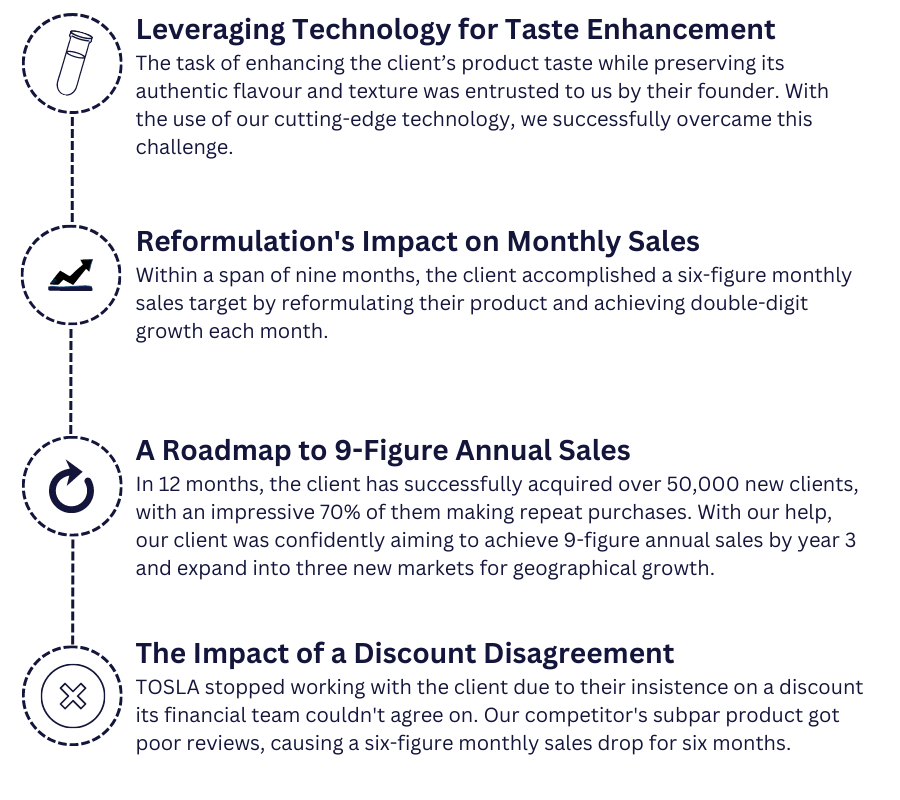 Brand Revival and Growth
Under the new client's management, we are focused on re-establishing the brand in the UK market. Their plans for global expansion have been put on hold. Over the past 18 months, we have successfully regained 50% of the product's previous monthly sales and are continuing to grow.
TOSLA's unwavering determination and ingenuity were instrumental in reviving a collagen beauty supplement, resulting in remarkable sales growth and an expansion of the client's customer base. While both teams encountered obstacles, such as a disagreement regarding discounts that caused a brief sales decline, the client successfully reintroduced the brand to the UK market under new leadership. This serves as a testament to TOSLA's dedication to satisfying its customers and its adeptness in handling difficult circumstances.
Disclaimer: It is important to note that the figures included in this presentation are solely for illustrative purposes. While we have derived these values from publicly advertised prices, we must emphasize that their accuracy cannot be guaranteed. Furthermore, certain information has been intentionally altered to maintain confidentiality. Please be aware that we do not accept any responsibility for decisions made based on this information.