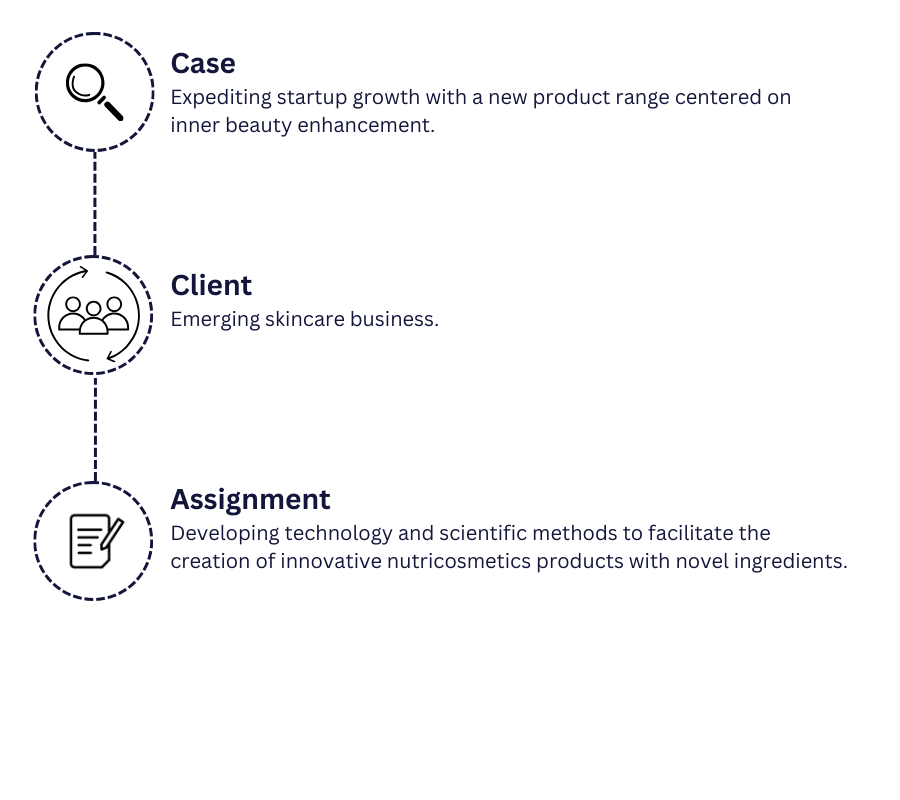 Not everyone decides to turn their child's room into a laboratory and start a cosmetics business, but our client, a driven mompreneur, did just that. Her unique approach has led to great success, and she now oversees a multimillion-euro business with a presence throughout Europe.
The client realized that maintaining a youthful appearance depends greatly on lifestyle, diet, and exercise. They sought ways to promote healthy aging and address various concerns such as tired bodies, weak nails, hair loss, and dry skin. The R&D team at TOSLA faced the challenge of creating an all-in-one beauty supplement that could address these needs comprehensively.
Collagen has been acknowledged as an effective anti-aging supplement for decades. However, it did not fully meet the project's needs. The team discovered a promising ingredient in the beauty supplement industry called MSM. Combining collagen and MSM into a drinkable liquid posed a significant challenge because both ingredients had an unpleasant taste and odor, which worsened when mixed with water.
The TOSLA team faced the challenge of developing and implementing new technologies, including taste-masking methods, improved mixing, and ingredient dissolution techniques. Efforts paid off, as TOSLA successfully emerged as the leading manufacturer of top-quality liquid collagen supplements.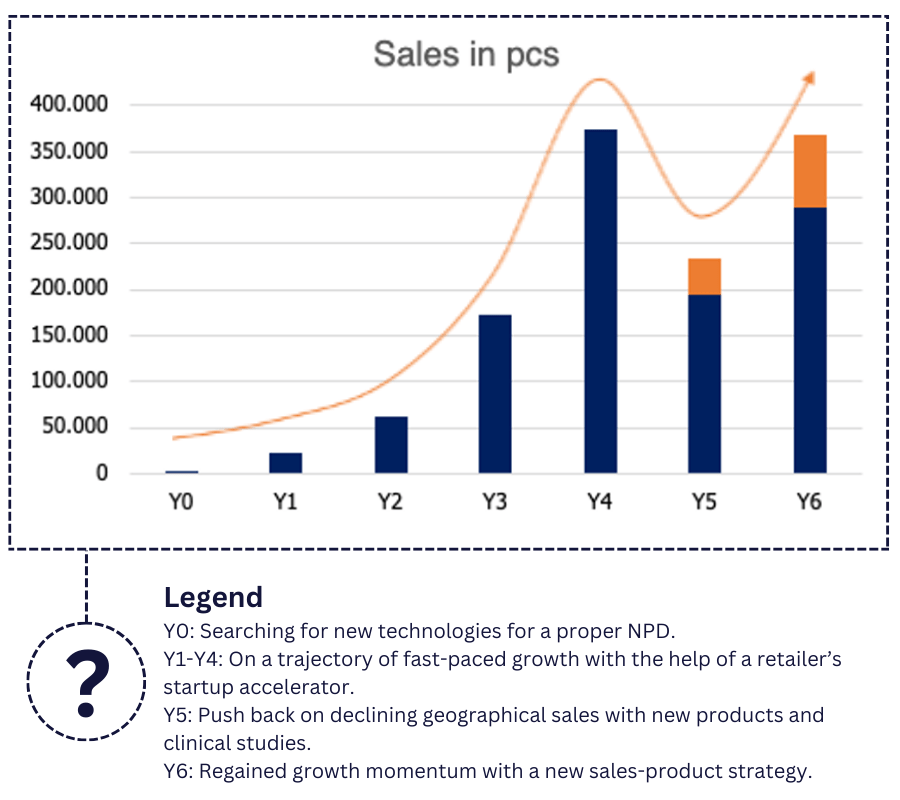 Fuelling Growth and Overcoming Challenges: A Study on TOSLA's Impact in the Skincare Industry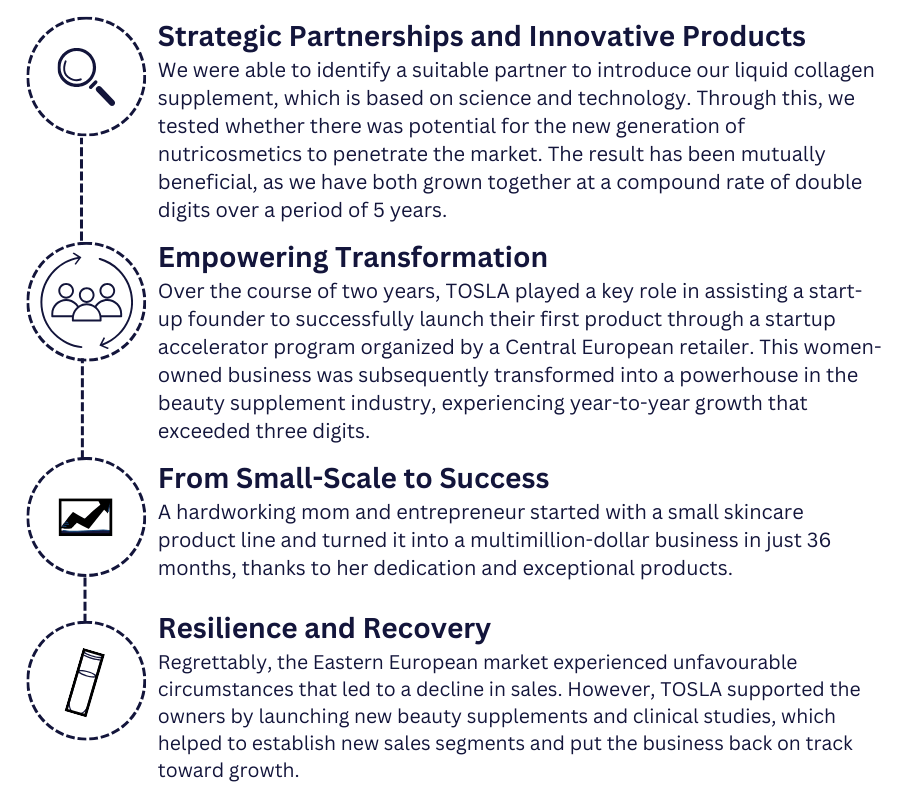 TOSLA has been pivotal in transforming the skincare industry through its innovative solutions that enhance inner beauty. Beginning with an ambitious mompreneur's vision, TOSLA has pioneered new technologies, addressed unique challenges, and delivered products that truly cater to customer needs. This story encapsulates successful strategic partnerships, empowering the transformation of startups, rapid growth from small-scale operations, and resilient recovery strategies in challenging markets.
TOSLA has made a significant impact on the beauty supplement industry by prioritizing science and exploring the potential of new ingredients. Our success is a testament to the importance of commitment, innovation, and strategic thinking in the ever-changing skincare business landscape. This journey has paved the way for future innovations in the industry.
Disclaimer: It is important to note that the figures included in this presentation are solely for illustrative purposes. While we have derived these values from publicly advertised prices, we must emphasize that their accuracy cannot be guaranteed. Furthermore, certain information has been intentionally altered to maintain confidentiality. Please be aware that we do not accept any responsibility for decisions made based on this information.