We are incredibly proud of our R&D team for creating Premium Collagen Formulation with VELIOUS™ Masking Technology. They have drawn the attention they so much deserve.
We are even more thrilled, given that we have been in this field for only five years!
Our company was founded back in 2014. Primoz Artac, a former private equity executive, decided to quit his job and started writing his own story with Tosla. Four years before his nutricosmetics vision materialized, Tosla started its journey as a food-tech company. A very successful one – we were working with some of the biggest names in the European food industry.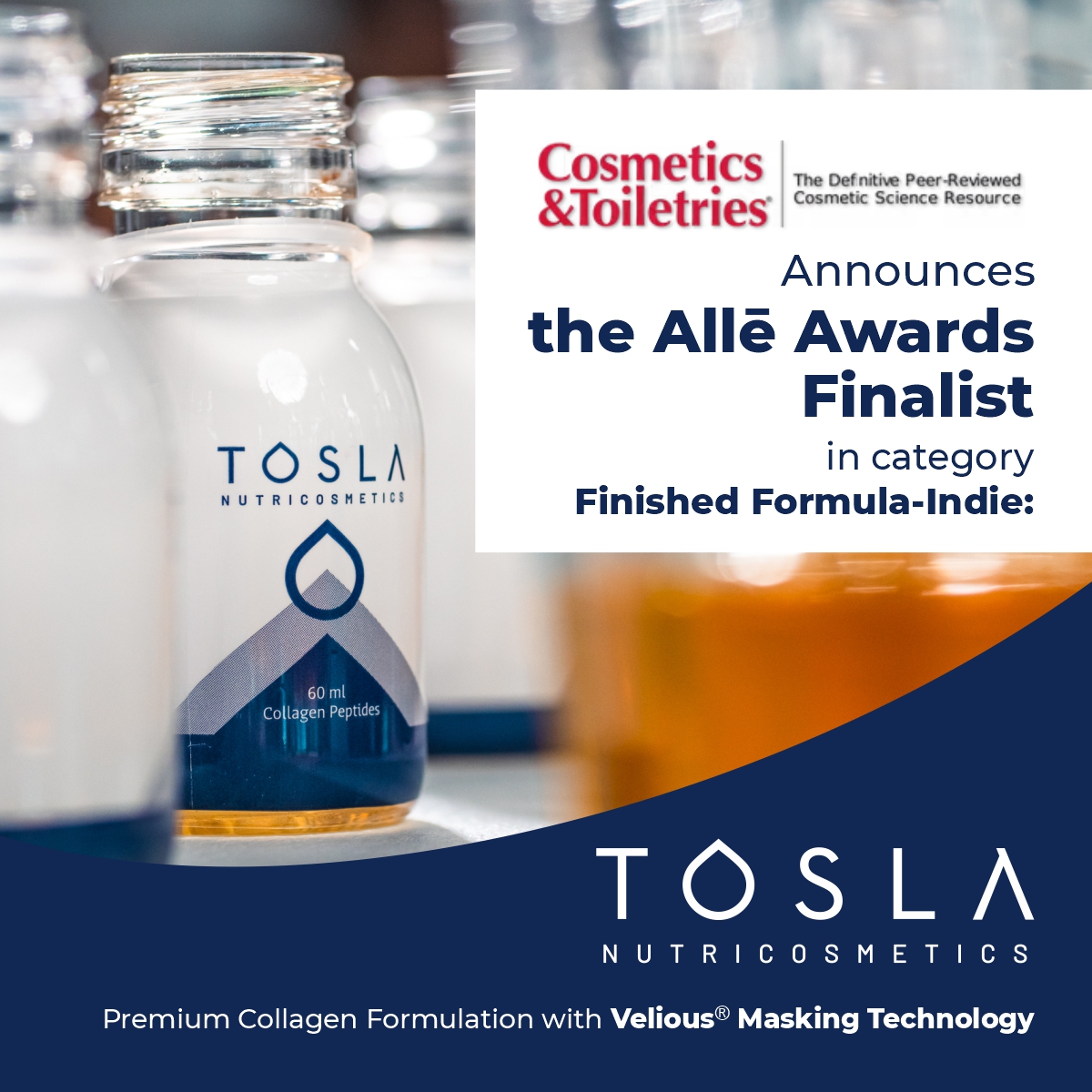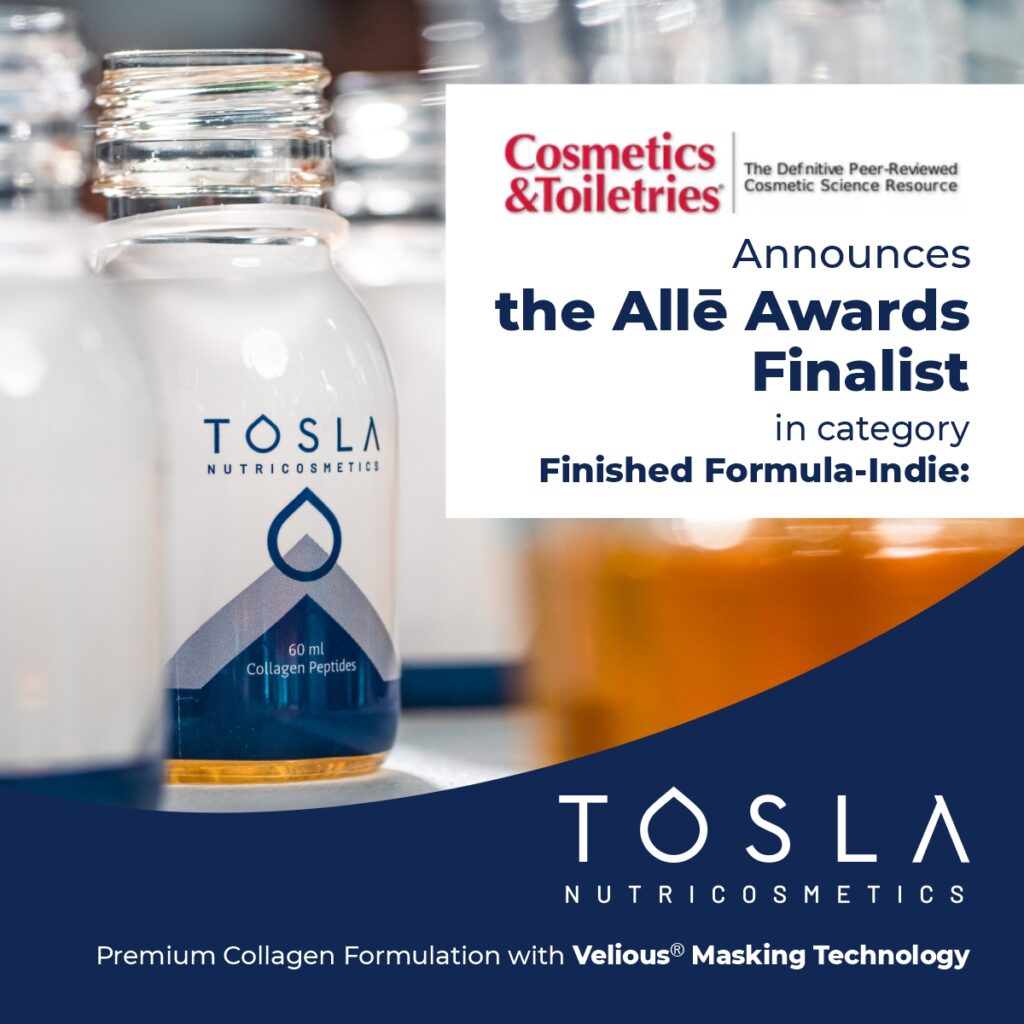 The year 2017 was groundbreaking for Tosla. The newly formed R&D team has shifted focus to our current area of interest – Nutricosmetics. Back then, Tosla was the first major third-party producer to research ingestible cosmetics ingredients actively.
Only five years later, our Premium Collagen Formulation with VELIOUS™ Masking Technology is world-recognized!
We are delighted by this nomination and will continue improving our technology to make the best possible formulation for our customers and end consumers. It is as much of an award for our hard for as it is a motivation for future developments and innovations.
Read more about the nomination: https://lnkd.in/e76FiJXg.