Despite investors' current lack of interest in the beauty industry, with the help of TOSLA's data-driven and science-based products, it is still possible to create a conducive environment for a successful IPO.
Our client's trading debut saw an impressive surge in share value, despite the lacklustre IPO market of the past 18 months. The company boldly surpassed expectations by raising the share price. We are keen to investigate the extent to which this rise can be attributed to successfully integrating a beauty supplement into the client's beauty product range.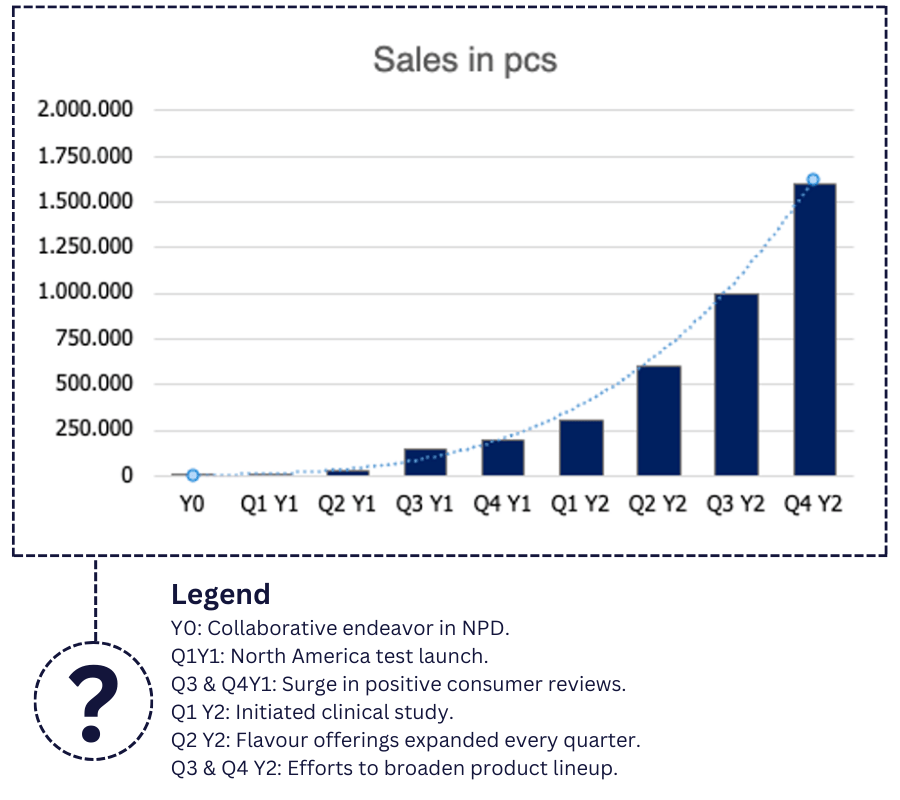 Driving Innovation and Exceeding Expectations: A Recap of Client's Success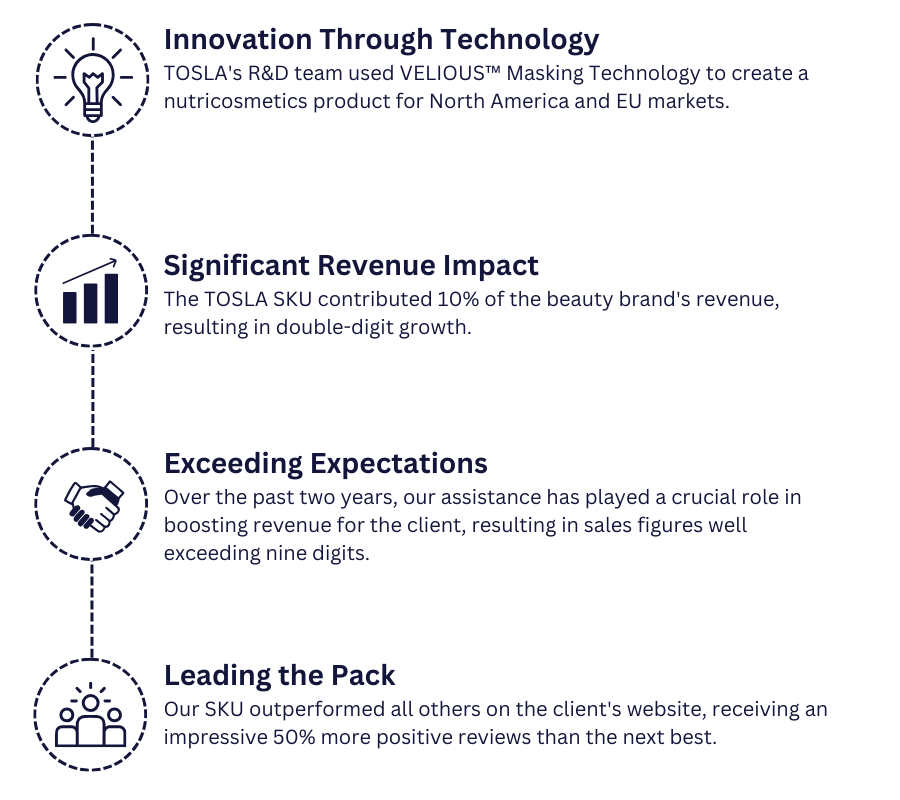 TOSLA's innovative and science-based approach has significantly revitalized the beauty industry for our established mid-scale cosmetics client. This impressive achievement is even more noteworthy given the challenging investment conditions, especially related to initial public offerings. The success of introducing a nutricosmetic product into the company's portfolio was absolutely crucial.
Thanks to TOSLA's VELIOUS™ Masking Technology, we managed to broaden the client's product line and develop a beauty supplement that meets global regulatory standards. As a result, the beauty brand's revenue increased by a significant 10%, and we experienced double-digit growth. It's worth mentioning that our joint efforts over the last two years have resulted in outstanding sales numbers, surpassing nine digits.
On the client's website, the TOSLA SKU received 50% more positive feedback than other 3rd party manufacturers. This highlights the potential of data-driven and innovative products in revitalizing the beauty industry, despite challenging market conditions.
Disclaimer: It is important to note that the figures included in this presentation are solely for illustrative purposes. While we have derived these values from publicly advertised prices, we must emphasize that their accuracy cannot be guaranteed. Furthermore, certain information has been intentionally altered to maintain confidentiality. Please be aware that we do not accept any responsibility for decisions made based on this information.